MOU Signed between Q Hub and W Hub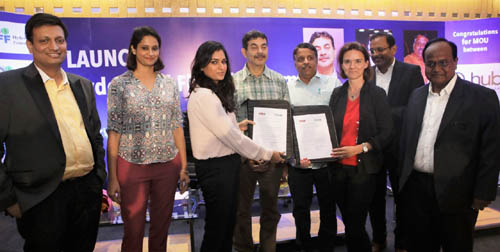 On Sep, 17th, 2019 - A memorandum of understanding was signed by Priyanka Vallepalli who is CEO of Q Hub, Hyderabad and Karena Belin who is Founder and CEO of W Hub, Hong Kong.

Q-Hub is a start-up incubator, accelerator, co-working and networking platform. W Hub is the largest Fintech incubator, accelerator, with more than 3,600 start-up companies, mostly from the fintech space, with seven unicorns. This MOU would enable the cross-border exchange of Fintech Market Opportunities, particularly in India, China and Hong Kong.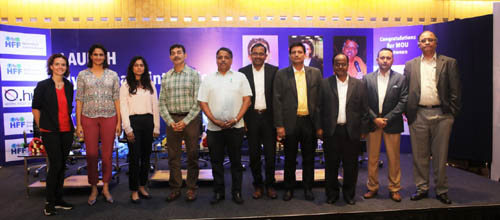 The MOU is signed in presence of Sri Jayesh Ranjan who is Principal secretary for IT and Industries for Government of Telangana, Sasi kanth Vallepalli who is CEO of quality matrix, JA Chowdary who is chairman for Indian block chain committee, PJ Narayan who is Director of IIIT Hyderabad, Lakshmi Potluri who is CEO of DCF ventures, Ramesh Kaza who is CIO of state street bank. The event is also attended by senior management of large corporations.