Samaikhyandhra event in Bay Area, California
The Telugu people have raised their voices once again in unison and showed their solidarity in supporting the Samaikyandhra movement and to keep our beloved Andhra Pradesh united.
Hundreds of Telugu people attended the Samaikyandhra event in Sunnyvale, California on October 12th, 2013.



The event kicked off with a car rally in the morning with the participants raising Samaikyandhra slogans and holding Andhra Pradesh flags. Post lunch the program started with an excellent rendition of "Maa Telugu Talliki" by Monica Godavarti. Kalyan Palla announced to the audience to observe two-minutes of silence to remember the great Telugu stalwarts who sacrificed their lives for our state and our country.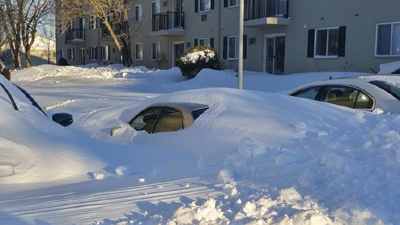 Bhakta Balla spoke about the devious nature of the politicians who are dividing our state for their selfish motives. He requested everyone to be united and raise their voice to stop the bifurcation of Andhra Pradesh.



Other speakers included Jayaram Komati, Chandra Guntupalli, Prasad Vasireddy, Mala Kondayya, Jhansi, Subba Yantra, Suresh Reddy Vuyyuru who have reiterated the importance of keeping our state united and work together for the well-being of the telugu community.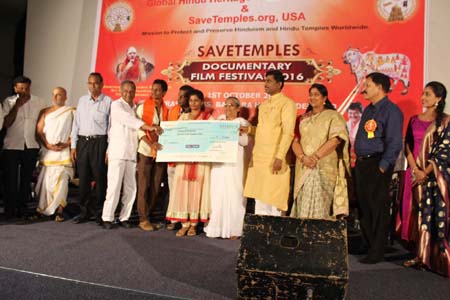 Everyone participated in a Walk-a-thon holding flags and raising slogans to support the cause of United Andhra Pradesh.



Many persons have come forward and did their part towards the success of the event. Food for the event was sponsored by Peacock Indian Cuisine, Bawarchi, Dosa Place, Dosa Bawarchi, Lotus Indian Express, Athidhi and Hyderabad Biryani House.



All the volunteers have shown their support and dedication in taking this forward and stop the division of Andhra Pradesh.



Supported by Bhakta Balla, Chandra Guntupalli, Kalyan Palla, Sreekanth Doddapaneni, Prasad Vasireddy, Murali Godavarti, Madhu Garlapati, Bhaskar Molakalapalli, Veera Babu, Hanu Kothapalli, Kumar, Srihari, Lakshman, Sreedhar Manne, Narayana Ravavarapu, Srikar Reddy Bhavanam, Ramesh Paleru, Venkat Adusumilli, Madhu Ravella, Ganesh, Ramakrishna Nambori, RaoVenigalla, Krishna Kathika, Venkat Gudise, Seetharam Nammi, Srini Chikkam, Murali Alapati, Madhu, Manohar, Malli Mamidipaka, Srikanth Mandipati, Srikanth Suraya, Phani, Ravikrishna Mamidipaka, Satyam Pasala, Subbu Nimmagadda, Bhaskar Vallabha, Mahesh.