Preparing Children for Siblings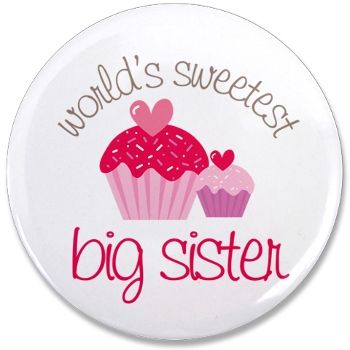 First delivery is manageable to an extent although it is a first time 'inexperienced' experience ! Second time or later, it gets a little tough, to manage a child at home and getting ready for another cute arrival. Coping through the pregnancy stages, getting ready for delivery set aside, preparing the older child/ children is a big task and one very important job. That older child might be totally excited to have a friend at home but are they ready to share everything, even Parents' love and attention is the question. Most of us have been there, but as Parents now, are we ready to take up the task carefully and progress successfully ?! Part of it is also the duty of other family members, close family friends and the Doctor too. All of them play a crucial role in encouraging the older child to be nice and loving to the younger one and not feel threatened of their own importance in the family. Some basic amd easy ways can make it a breeze for you too.
Keep asking the child if he/she wants a sibling..make sure not to stress much on whether they want a Sister or a Brother...if they amswer one and recieve another, thet may take longer to accept. Buying special quote t-shirts and dresses to make them feel proud of their elder child spot in the family is encouraging too. Taking your older child to Prenatal checkups is a smart idea, they get to see the Ultrasound pictures and videos and you can also introduce him/her as an Elder Brother/Sister to the nurses and Doctors.
You should explain to the child that Mommy might feel tired quickly and that she cannot carry him/her as she used to earlier, because she is taking special care of his/her Baby Brother or Sister. Go for shopping together, let them select few items for the baby. Some of us have the habit of talking to the preborn babies, during idle times or sleep times, introduce your older child to the baby and let them a story or rhyme too. Babies remember voices, it would be a special moment when they identify the older sibling after birth. Showing their childhood, early days photographs during these stages will refresh their memories and thet will be more excited to see the younger sibling to grow and take pictures together. Take the child's help to arrange the baby's items for the grand arrival. Set up a gift chosen by the older child for the baby or have them pack the gift.
Keep a Big Brother/Sister gift that you chose as a Surprise to reveal at the Hospital or when they see the Baby, first time. Make sure to handover the older child's responsibilities to a soothing adult in the family while you are away at the Hospital for a day or two, as during this time even Dad is busy with you. The older child will be missing Mom and Dad, so engaging them with fun activities or School is a better idea and taking them to the Hospital to visit the Newborn is a good idea if you are staying there for longer. After you come home with the Baby, instead of constantly telling the Older one to keep silent, give them a 'Silence keeper' job. They will do well.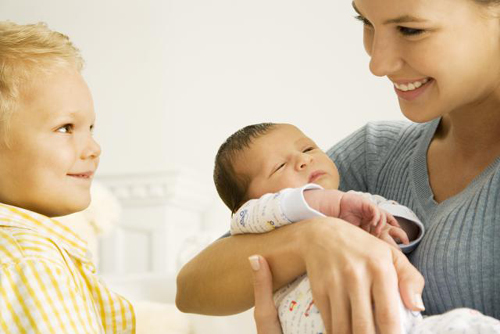 Diaper changing, Lotion applying might be small jobs for the proud big one. Keeping a constant eye on them is vital too...with too much love they can even try to feed the newborn green peas or peanuts or anything...or feel jealous and pinch the baby...make sure to tackle such a scene with gentleness and not shout on them..it makes things worse...and thats the reason, prepping the older child for a joyful siblinghood is the smart and safe thing.
There might be a special needs Mew born at home, thats when our job becomes crucial..prolonged hospitalization after delivery or to bring the baby home, might demand special education to the older child. Stressing out and yelling on the child may happen as you are not ready to accept the truth yet and you yourself are depressed and tired. The quality of empathy and patience shall be instilled in children for this reason too and many other better reasons in life. Whether baby no.2 or baby no.4, teaching the older children the joy of caring for another person and sharing too is important. If the introduction is good, the fun blooms well !!
--- Prathyusha