Nirmala Sitharaman - Andhra's Daughter in Law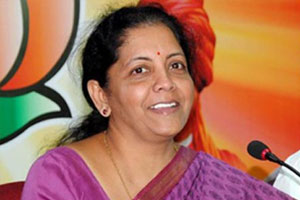 Nirmala Sitharaman (55) has joined the BJP led Narendra Modi's cabinet as Minister of State for Ministry of Commerce & Industry, as well as a Minister of State for Finance and Corporate Affairs will be elected to the Rajya Sabha from the State of Andhra Pradesh . Presenting a brief profile about this gentle spokesperson of the BJP who rose in ranks in a very short time to become a Union Minister.
Born in August 18, 1959 in Tiruchirapalli, Tamil Nadu, she is married to Dr Parakala Prabhakar a Congress party loyalist and a Media and Communication expert from Hyderabad . Dr Prabahakar has a PhD from the London School of Economics .They both met In JNU , New Delhi where Nirmala Sitharaman completed her MA in Economics and partly completed her PHD there.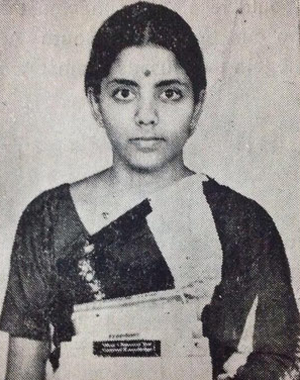 She moved to London after her marriage to Dr P Prabhakar where he completed his PhD and she worked with Price Water House Coopers and the BBC World Service as a Manager. She moved back to Andhra Pradesh had a daughter in Chennai and lived in Hyderabad.

She was an educationist and was also one of the founding members of a school called Pranava the School and ICSE /SSC school based in Hyderabad.This school was formed as Trust by her Husbad and few other members to help underprivileged children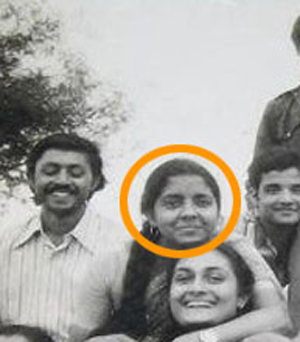 She is also a former member (and one of the youngest )of National Commission for Wome

n where she was associated with Sushma Swaraj in many developmental activities.

She joined the BJP in 2006 even though her husband was part of the Chiranjeevi led Praja Rajyam Party and who

later became a Congress Loyalist after his fall out with the PRP ideology.

She is an ardent devotee of Lord Krishna and is fond of listening to Songs on Lord Krishna and Classical Music.
She believes that family support is much needed to balance work and life.and when asked what would be her advice be to other women she quoted " Always choose the middle path and try to maintain equanimity. In other words, never go to any extreme - don't be too suppliant because you will lose your dignity nor be too overconfident and aggressive or you will eventually lose your ground. Remain balanced. That way you can never fall too far."