Cute Necklaces for Little Girls
The Cute, Little Girls always grab our attention !!! Moms dont bother about their looks specially when there is a sweet girl to dress up. Here are some ideas to decorate their tender necks. Some very talented artists have created beautiful and cute necklaces for little girls, kudos to their talent and interest.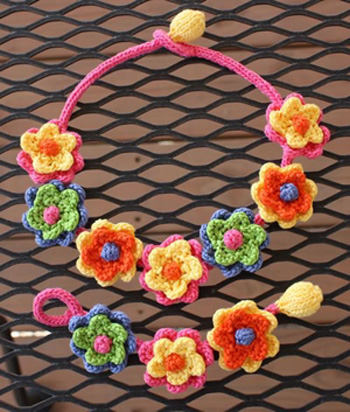 Off the counter, we can find many of these designs but few are still in their budding stages of patenting and marketing. Crochets, laces, chains, beads, gumballs, sequins, pearls, jute, wool, silk threads etc...whatnot...anything and everything soft can be used to make necklaces for their soft skin. Usually artists avoid harmful and sharp objects in making necklaces for kids. Their accesories come in soft, pastel colors and bright hues too, depending on the season they are worn. All the necklaces shown in pictures here have been created by various artists whose creativity demands much appreciation and we demand their products to be marketed and available across the world, as they are pretty and adorable too!!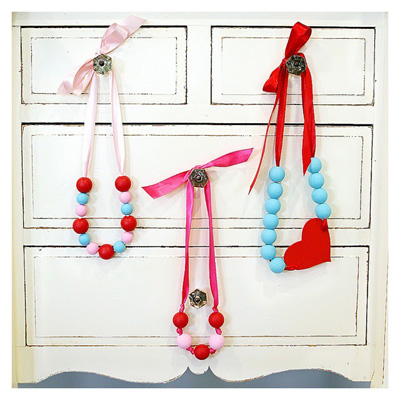 -Pratyusha.T