Chicken Cutlets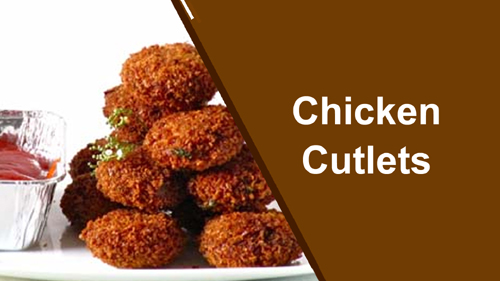 Ingredients:
500 gms Chicken mince
5 Bread Slices
3 Eggs whisked
1 cup Semolina
1 tsp Ginger Garlic paste
3 Green chillies fine chopped
1 tbsp Garam Masala
1/2 tsp Turmeric
1 tsp Cumin powder
1 tsp Coriander powder
1 tbsp Mint leaves finely chopped
1 tbsp Coriander leaves finely chopped
Salt to taste
Oil for frying
Method:
First cut the corners of the bread and soak the bread in water for 1/2 min and squeeze all the water out. In a mixing bowl take the mince and all the ingredients and knead them together. Make equal portions, roll it into a ball, press it down in round shapes. Dip the cutlets in the semolina, cover it properly, dip it in the whisked eggs and then pan fry them in hot oil until golden brown and take them out on a paper towel to take out the excess oil. Now serve the cutlets hot with mint chutney and ketchup.

..Divya