Carrot and Yoghurt Salad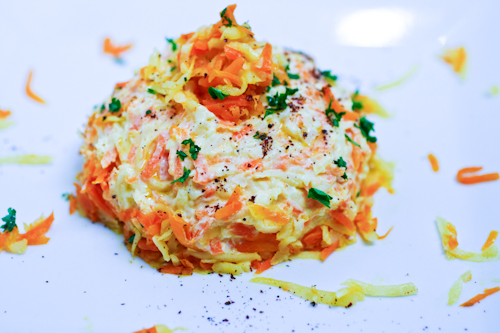 Ingredients (serves 6)
2 tsp vegetable oil
1 tsp mustard seeds
2 tbs fresh curry leaves
1 tsp cumin seeds
1 large carrot, peeled, coarsely grated
260g (1 cup) Greek-style natural yoghurt
2 tbs chopped fresh coriander
1 tbs roasted peanuts, coarsely chopped
Preparation
* Heat the oil in a small frying pan over medium heat. Reduce heat to low.
* Cook the mustard seeds, curry leaves and cumin seeds, stirring, for 1-2 minutes or until aromatic and the seeds start to pop. Transfer to a bowl.
* Add the carrot, yoghurt and coriander. Season with salt and pepper. Top with the peanuts.