Ninnu Kori Review
on Jul 7, 2017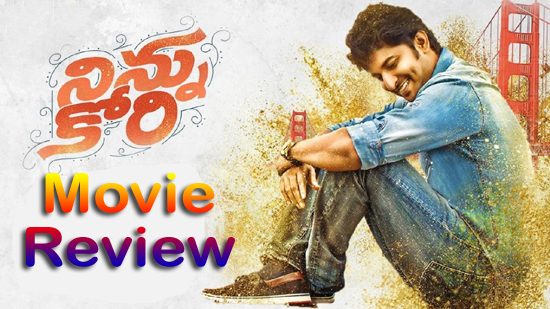 Movie Details:
Cast: Murali Sharma etc.
Direction: Shiva Nirvana
Banner: DVV Entertainments
Producer: DVV Danayya
Music: Gopi Sunder
Release Date: July 07, 2017
Nani is emerging as successful and most reliable star in Telugu. Let's see whether he will continue his success spree with Ninnu Kori or not…
Story:
Uma (Nani) has an ambition of doing PG and settle well in life. He gets to meet Pallavi (Nivetha Thomas) with whom he develops friendship. Later, friendship turns love between them. Pallavi's dad (Murali Sharma) respects Telugu traditions, so he wants his daughter's marriage with a well-settled guy. Uma then decides to marry Pallavi only after settling in life. But, in the meantime, Pallavi marries an NRI Arun (Aadhi Pinisetty) as she doesn't have any option. When Pallavi leads happy life with Arun, she gets to know that, Uma is spoiling his life for Pallavi marrying other guy. Pallavi then meets and challenges Uma that she will prove him of being deeply in love with her husband. Thus, Uma joins Pallavi and Arun to be with them in their house for 10 days. Whose love is true? Is it right of a man loving a girl even after her marriage? Who proves to be right?

Positives:
1. Nani, Aadhi and Nivetha
2. Music
3. Cinematography
4. Climax
Negatives:
1. Old Story
2. Lethargic Narration
3. Lack Of Entertainment
4. No elements for B and C Centers
Analysis:
We have many confusions in life. We regularly get confused to decide on what is right and what is wrong. Likewise, love happens when we are in a position to settle in life. Again confusion- what to choose marriage with girl or do things to settle in life? Coming to Ninnu Kori, Nani played a typical guy who is doing his PG to settle well in life. Love happens for him with Nivetha whose father has calculations for everything. Murali Sharma has a thesis that, one has to marry only after getting job or settle in other way in life. Nani has only two options- one is to elope with Nivetha and marry her and the other is completing his PG. He convinces Nivetha to wait for one year until he finishes off his PG and get job. In come unsupported conditions, Nivetha accepts to marry and NRI Aadhi, though she was unwilling for it. Things change for Nivetha after getting married. But, Nani spoils his life. You might have felt bored listening to all this. Yes, even audience gets bored to see complete dryness in narration until here. However, movie turns a bit interesting after Nani enters Aadhi and Nivetha's love. A twist in the mid of second half leads to a big confusion for Nivetha. However, movie ends with a happy conclusion.

Artists Performances:
No need to mention once again that, Nani is a gift artist for Tollywood. He played the role of unsettled middle age guy role aptly. Though the film lacks entertainment, Nani tried to entertain spectators with his mannerisms and body language. Aadhi Pinisetty didn't get much in first half, but he takes lead in second half. In fact, he dominates Nani in last half an hour. Nivetha Thomas is other big advantage. This girl has immense talent. She was too good in romantic and comedy sequences and was equally good in emotional sequences. Murali Sharma was cool and Prithviraj was okay. Other artists were decent.

Technical Aspect:
Director Shiva Nirvana opted to a regular story. Though he tried to narrate the film with different screenplay, he botched to provide entertainment. Actually, audiences expect minimum of comedy in Nani's presence, which was missing in Ninnu Kori. However, he dealt pre-climax and climax portions convincingly. Dialogues were major asset. Gopi Sunder provided some soothing sound tracks and his re-recording work was exceptional. Karthik Ghattamaneni's camera work was brilliant. He exploited USA locations exquisitely. Production values of DVV Entertainments are top notch.

Verdict:
Multiplex and overseas audiences would love the film. Mass audiences may not enjoy the film.
TeluguOne Perspective:
Strictly For Classes
Rating: 2.25

Latest News
Video-Gossips
TeluguOne Service
Customer Service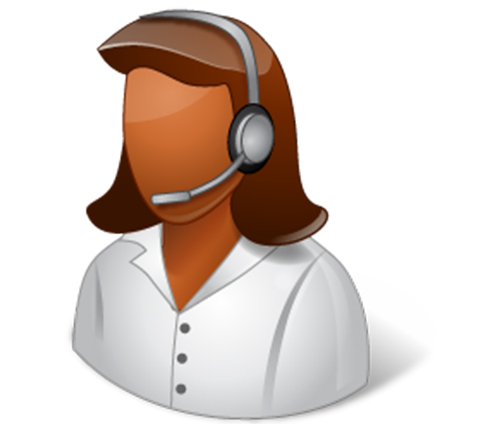 Live Help 24/7Customer Care