Saaho Movie Review
on Aug 30, 2019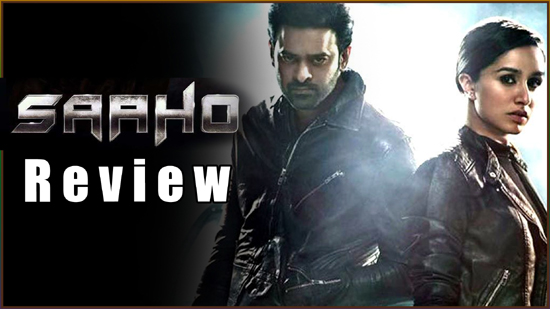 Cast: Prabhas, Shraddha Kapoor, Jackie Shroff, Neil Nitin Mukesh, Vennela Kishore, Murali Sharma, Arjun Vijay, Chunky Pandey, Supreet, Lal, Mandira Bedi, Mahesh Manjrekar and others
Banner: UV Creations
Cinematography: R. Madhi
Composition: Shrikar Prasad
Songs: Tanishq Bagchi, Guru Randhawa, Badshah, Shankar-Ehsaan-Lai
Background music: Gibran
Producers: Vamsi Krishna Reddy, Pramod Uppalapati,
Story, Speech, Screenplay, Direction: Sujeeth
Release Date: 30th Aug 2019

After Baahubali - The Conclusion, this is Prabhas's next flick. And this is a very high budget movie, nearly 350crores. The team has promoted it as 'India's biggest action thriller' & this has made audience eagerly wait for the movie. Did the movie satisfy the audience's expectations? Let us have a look at the review

Story:
A huge theft has taken place in Mumbai. Police start the investigation to find out who is the one behind the robbery of Rs.2000 crores. What is Amrita Nayar (Shraddha Kapoor) role in the investigation? Why is undercover officer Ashok Chakravarthy (Prabhas) helping her? What did he do? All this has to be seen in the silver screen.
If we have to narrate the story in short, a person has property worth crores. But no one around him is trustworthy. How did one person defeat everyone around him & takeaway everything? How are both of them related? Answers to all these questions have to be seen on screen! If we tell anything beyond this, all the major twists will be revealed & the thrill of watching the movie will be missed!!
Analysis:
Is it enough to just make a movie - stylish? No it is not! As if Prabhas did not remember the audience's comments & expectations from him after his movie Billa, he again attempted a similar kind of movie with Saaho.
The audience will whistle if the fights are good, but once again Saaho tells Prabhas that, the movie will not work just with action but it will work only if it has good content! Prabhas looked stylish in Billa too, but what was the result? Fights were good in Rebel too, but what happened later? Prabhas looks even more stylish in Saaho than Billa. The fight scenes reach Hollywood range but the core content is missing.
Prabhas has been telling since long that Saaho is a screenplay based cinema. But the twists with screenplay will remind us of Agnathavasi! The only difference is Director Trivikram showcased it with family emotion back drop & Sujeeth showcased the same with mafia backdrop!
Except for the Jacqueline songs, all the other songs are not placed correctly!
Production values are good.
The movie missed Telugu nativity. We will feel as if we are watching a dubbing movie.
The fight scene before climax is very good. In the entire movie, we can just say that this segment is a good one!
Plus Points:
Prabhas Action scenes
Gibran back ground music
Minus Points:
Repeated story plot
Inability of certain stars to create emotions on screen
Predictable twists
Placement of songs
Comedy scenes that do not make us laugh
Performances:
Prabhas gave everything that was required for the character of Ashok. He nailed all the action scenes, looked stylish, show cased his 6 pack & gave a good dialogue delivery too! His comedy timing was good but due to poor comedy, the audience will not laugh heart out! On the whole he tried & also did his maximum to make a predictable, repeated story into a neat one.
Shraddha Kapoor did not do justice towards her character as a police. She was good in her action scenes.
Among the villains, Chunky Pandey's acting was very good & so were his looks. He showcased emotions through his eyes.
Though all the villains looked stylish, they did not act well.
There will not be any doubt in saying that Jacqueline Fernandez looked beautiful in the special song & this song will be a treat for the mass audience!

TeluguOne Perspective:
This movie will not only disappoint the fans but also Prabhas's diehard fans. And what can we specially say about the general audience! After the huge success of 'Baahubali 2', director Sujeeth wasted the chance given by Prabhas.
And when it comes to Prabhas, he completely got confused while choosing the movie concept. People who want to see Hollywood range action in Tollywood can go & watch the movie. In two action scenes, Prabhas will made in the normal audience whistle!!
Rating: 2/5
Latest News
Video-Gossips
TeluguOne Service
Customer Service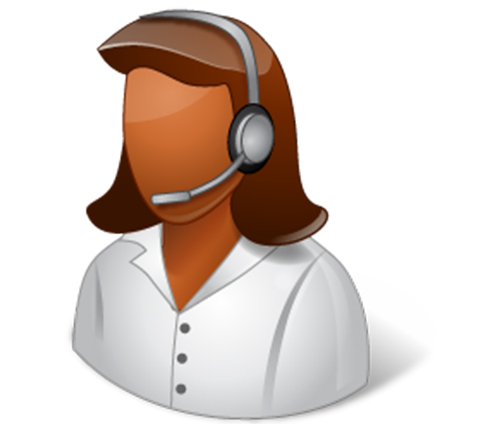 Live Help 24/7Customer Care