Oh Baby Movie Review
on Jul 5, 2019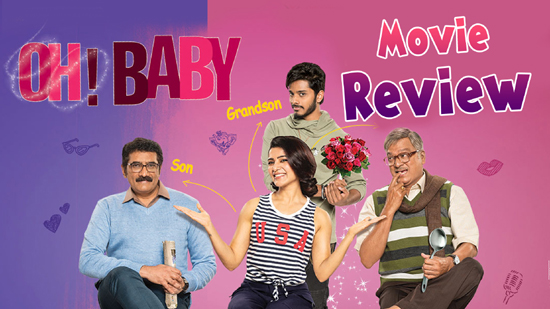 Cast: Samantha Akkineni, Naga Shaurya, Rajendra Prasad, Lakshmi, Rao Ramesh & others Guest Appearance by Jagapati Babu & Adivi Shesh
Production Company: Suresh Production, People's Media Factory, Guru Films, Cross Pictures
Producer: D Suresh Babu, Sunitha Tati, Vishwaprasad, Thomas Kim
Dialogues: Lakshmi Bhupala
Music Director: Mickey J Meyer
Cinematographer: Richad Prasad
Director: Nandini Reddy
Release Date: 5th July 2019
How will it be if a 70 year old grandma turns 25? The thought itself is extremely amazing right? A Korean movie with this thought was made & it became a huge success. Later on it was remade in Chinese, Japanese, Thailand, Indonesia, Philippines & in America. And today we have it in Telugu as Oh Baby! With Sam in the lead role. So how is the movie? Lets read the review.
Story:
Baby (Lakshmi) is a 70 year old granny! She gets married at a very young age. She gives birth to a boy at the age of 20. And immediately after that her husband dies. From then on her only duty was to take of her son (Rao Ramesh). Baby thinks that God had done injustice to her and she always shares this thought with her friend (Rajendra Prasad). Some miracle appens & God gives back her teenage & she becomes a 25 year old girl (Samantha). What did Baby do in the form of Swathi? Does anyone in the family knows that she has turned into a girl? What happens finally? Answers to this question forms the movie story!

Analysis:
The audience know the story & the twist in it. Thus director Nandini Reddy has also not done anything special to give surprises to the audience. She has tried her best to give the audience wonderful comedy & has succeeded in it. First half which was getting draggy gets a nice momentum after Samantha's entry. Second half feels a little stretchy. Also comedy takes the back seat and emotions occupy the front seat.
Music does not attract the audience much. Background music is just okay. Cinematography is good. Dialogues are good.
Nandini Reddy has to be applauded for turning a Korean movie in to a decent Telugu movie.
Plus Points:
Concept & Comedy
Samantha's acting
Direction
Minus Points:
Few phrases in the movie
Songs & Background music
Stretchy in parts
Performances:
Though a 70 year old granny turns 25, her attitude & mannerism will still be the same as that of an old lady. And in this context Samantha has just lived in her character. Her comedy timing is awesome. Emotional scenes are not new for her & she has given her best.
Lakshmi's acting was top notch & that accelerated Samantha's character. Rao Ramesh & Rajendra Prasad did their best. Naga Shaurya added value to his character. All in all everyone have done their best.
TeluguOne Perspective:
Baby entertains audience & Swathi mesmerises the audience with her acting. Though a few scenes may feel stretchy, they make the audience emotional. Though the movie makes the audience laugh in the beginning, it turns emotional & audience will surely have tears in the end!

Rating: 3/5
Latest News
Video-Gossips
TeluguOne Service
Customer Service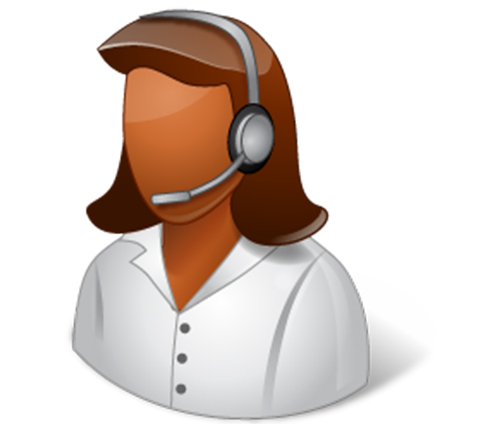 Live Help 24/7Customer Care