Manmadhudu 2 Movie Review
on Aug 9, 2019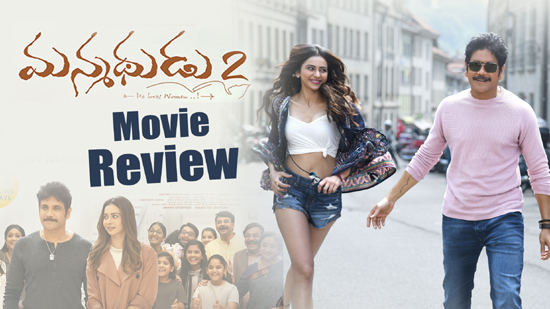 Cast: Nagarjuna, Rakulpreet, Rao Ramesh, Vennela Kishore & others
Producer: Nagarjuna
Music Director: Chaitan Bharadwaj
Cinematographer: M Sukumar
Banners: Annapurna Studios, Anandi Art Creations, Viacom 18 Motion Pictures
Director: Rahul Ravindran
Release Date: 9th Aug 2019

Nagarjuna's Manmadhudu 2 had created a huge positive buzz among the audience. Rahul Ravindran has directed the film & this is an official remake of the French movie 'I do'. So with all this, has Nagarjuna done justice to the title? Did it entertain the audience? Lets see!
Story:
This story is about Sambasivarao alias Shyam(Nagarjuna) whose family is settled in Portuguese since last 3 decades. Shyam's mother Lakshmi is very keen in getting him married even at the age of 50. But Shyam enjoys life with the girls he likes & stays away from marriage.
Finally unable to bear the torture at home, Shyam tells a waitress names Avnatika(Rakul) to act as his girlfriend. The duo agree on a deal of rupees 25 thousand Euros. What happens later? After getting to know that Shyam & Avantika are acting how did the family react? Answers to all these questions forms the movie "Manmadhudu 2"
Analysis:
The story in which a person is not willing to get married & is stressed by the torture at home is not a very new concept. We have already seen such concepts in the movies "Alludugaru" & "Greekveerudu". We will be reminded of these 2 movies only while watching Manmadhudu 2.
Though Nagarjuna decided to remake the French movie 'I do' after watching & liking it, it is very hard to believe that, I do did not remind of his own movie "Greekuverudu".

Plus Points:
Comedy
Relation between hero & his family
Avantika's character

Minus Points:
Sambasivarao's character
Emotions did not work properly
Ineffective background music
Nag's role did not justify the title
Performances:
It is very disappointing to say that Nagarjuna has not given his best in this movie. A person who entertained the audience thoroughly as Manmadhudu 17 years back could not make it impressive this time with Manmadhuau 2. We can all see his age in the close up scenes, now we do not know if it was the camera problem or the make man's goof-up!! We can never point out Nag's acting but in this movie, there are a certain scenes which has seriously disappointed the fans! All in all, Nag as Sambasivarao has totally messed up Manmadhudu 2!!
Rakulpreeth as Avantika has entertained to the fullest! On one hand she has handled emotions very well & on the other hand her naughty looks will surely entertain the audience.
Movie's biggest asset is Vennela Kishore. His character has almost got elevated to the level of the hero! He has entertained the audience to the fullest. Lakshmi as Nag's mother has given her fullest & we cannot imagine others in her role. Rao Ramesh has also entertained as uncle. Others are done justice to their role.
TeluguOne Perspective
When it comes to comedy, this movie has done an okay job. But when it comes to the title "Manmadhudu 2", the movie has not done justice to it. We cannot consider this movie as Manmadhudu's sequel!
Rating: 2.75/5
Also Read
Latest News
Video-Gossips
TeluguOne Service
Customer Service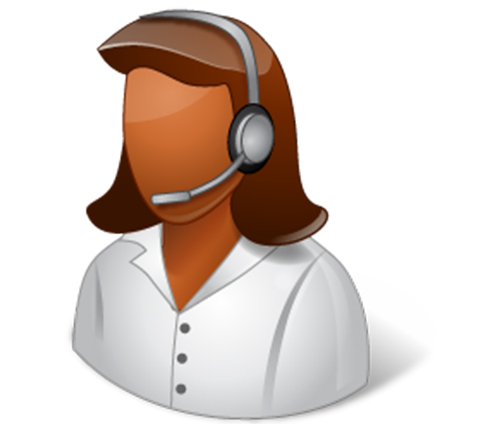 Live Help 24/7Customer Care