Bandobast Movie Review
on Sep 20, 2019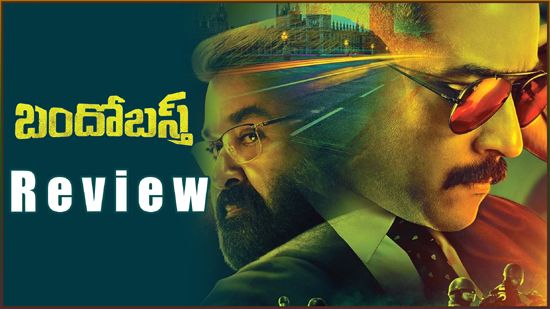 Cast: Suriya, Mohanlal, Arya, Sayyeshaa & others
Telugu Song Lyrics: Chandrabose & Vanamali
Music Director: Harris Jayaraj
Cinematography: M S Prabhu
Producers: Lyca Productions
Directed By: K V Anand
Release Date: 20th Sept 2019

Tamil Hero Suriya has a very good fan base in Telugu speaking states. But in the recent past, he has not giving any hit movies. Will Bandobast which is releasing today give him a hit? How has K V Anand – a director who won millions of hearts with his movie 'Rangan' directed this movie? Will Suriya, Mohanlal, Arya & K V Anand's combination create magic? To know all this lets read the review.
Story:
Ravi (Suriya) is a secret investigation officer. He has effectively resisted the terrorist's assassination attempt attack planned by London on Prime Minister Chandrakanth Varma (Mohanlal). Varma who understands Ravi's potential appoints him as his special security officer. But he fails to save the Prime Minister during the Kashmir attacks. After Chandrakanth Varma, his son Abhishek Varma becomes the next Prime Minister. But why did Abhishek Varma & businessman Mahendra (Boman Irani) fight against each other? Who killed Prime Minister Chandrakanth Varma? Answers to all these questions form the movie Bandobast!
Analysis:
This movie shows us the details of how the SPG officials take care of Prime Minister's security. The film is a tribute to the efforts of Veera Jawans who did not hesitate to take their lives in defense of the Prime Minister. How does the security react to the assassination attempt on the Prime Minister, is showcased in the movie. That is a good effort. But they have missed a few links in the movie. Why is a minister's daughter working in the media department of media in the Prime Minister's office? How did she fall in love so quickly with the security officer? Links & logics have been missed there. During certain scenes of the movie audience will not feel the situations convincing. But screenplay has been written very well. However, some part of the story will bore us as the narration slows down. All in all they were not completely convince the audience with the portrayal of security system.
The songs in the middle interrupt the story. When the audience are eager to see what the terrorists did next, a song appears like a toothpick! The comedy scenes also did not work out well. If certain scenes in the movies are cut, the audience would have been impressed. Production values are good.

Plus Points:
Suriya's Acting
Story & screenplay
Good compilation of contemporary issues

Minus Points:
Songs that interrupt the story
Decreased narration speed
Comedy did not work out
Missed out logics

Performances:
Suriya has already done such kind of powerful roles. He was a perfect fit as a security officer to the Prime Minister. His hair style & physique was just perfect. He did very well during the intense scenes. Mohanlal did not have much scope to act. He did justice to his role. Arya, who walks into the shows of a Prime Minister after his father's death, did a very good job. Sayyeshaa looked very beautiful. All the other did well.

TeluguOne Perspective:
Bandobast is Suriya's decent movie in the recent past. Story & screenplay is good. It has good points which makes it a good action thriller. On one hand is Prime Minister's security & on the other hand is farmer's issue. Director K V Anand, shook a little to bind together both these issues with corporate politics. One can enjoy the movie if they go without expectations.
Rating 3/5
Latest News
Video-Gossips
TeluguOne Service
Customer Service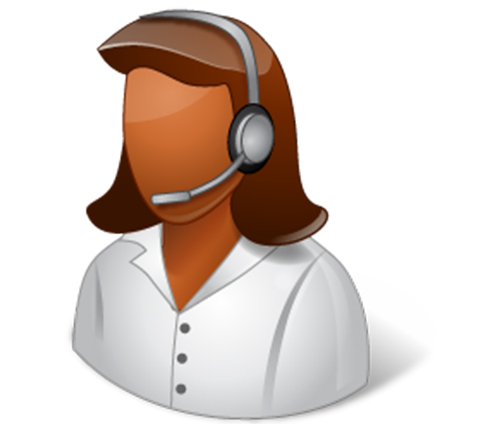 Live Help 24/7Customer Care