Vegetable Khichidi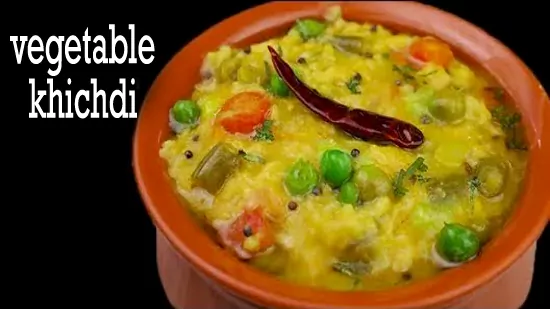 Preparation:
Wash rice and dal together.
Heat up the ghee in a vessel and mix in cumin seeds and asafoetida,
when the seeds crackle mix in the vegetables and dal and stir fry for 2-3 minutes.
Mix in rice and turmeric powder and continue to stir fry for 2 minutes.
Mix in 4 cup of boiling water and salt. Cover and stir fry on low heat up till done.
Serve with pure ghee.