Veg Toasted Sandwich Recipe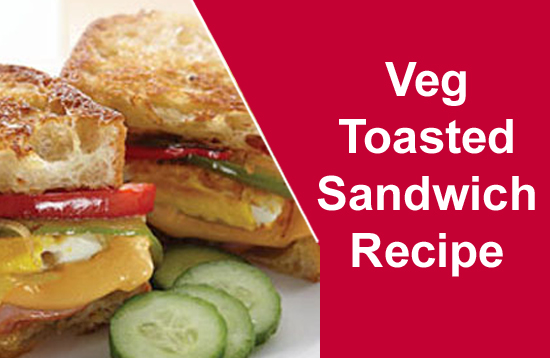 Ingredients:
Wheat flour - 3 Spoons
Salt - 1 Spoons
Milk -150 Ml
Pepper powder - 1 Spoons
Carrot - 1 grated
Cucumber - 1 grated
Celery - 1 stem chopped
Cabbage - 40g
Brown Bread slices - 8
Lettuce - 50g
Preparation:
* Roast the wheat flour in a pan till light brown, add NESTLÉ Slim Milk slowly into this, stirring constantly. Cook to make a thick sauce. Add salt and pepper powder.
* Remove from fire. Add the grated carrot, cucumber, chopped celery and cabbage. Mix well.
* Top 4 bread slices with lettuce leaves and spread vegetable filling over this. Cover each bread slice with another bread slice.
* Place each in a sandwich toaster and cook till brown.