Fruit Smoothies
Blueberry smoothie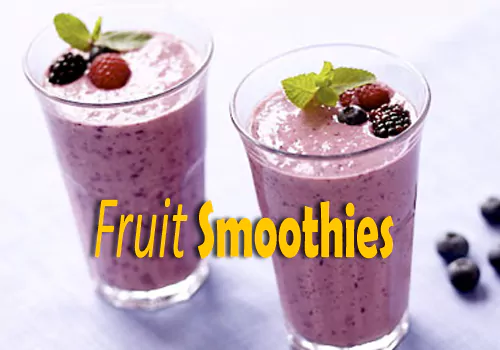 Ingredients

Frozen blueberries -1/2 cup
Milk - 1 cup
Honey -1 tablespoon
Yoghurt - 2 tablespoon
Wheatgerm -1 tablespoon

Method :

Place the frozen blueberries, milk, yoghurt, honey and wheatgerm in the jug of a blender. Blend until smooth and thick. Pour into a serving glass and serve immediately.

Tutti-Frutti Smoothie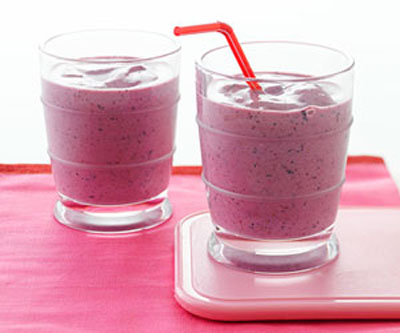 Ingredients :

Sliced ripe banana - ½ cup
Crushed pineapple in juice - ½ cup
Pack mixed frozen berries - 1 cup
Plain yogurt - ½ cup
Orange juice - ½ cup

Method :

The berries, pineapple (with juice), yogurt, banana, and orange juice in a food processor fitted with the metal blade, in a blender, or in a large measuring cup with an immersion blender. Process for until smooth and thick. Take into the glass and serve it..