Contemporary Tribal Dhokra Jewelry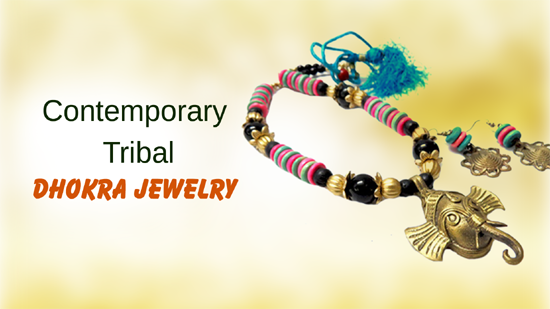 There has been a revival of old forms of ethnic tribal jewelry in India and one such form is the Dhokra Jewelry of Orissa .They come in exquisite designs which are handcrafted by artisans and are a fine example of artistic innovation.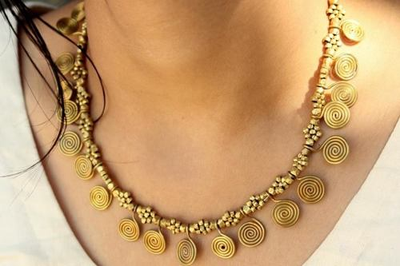 Handcrafted by artisans in Orissa using a 5000 year old lost wax technique from during the times of Mohenjodaro civilization. It is a perfect mix of the old and the new, and now you can find a modern take on this ancient jewelry in the markets. This tribal jewelry is a unique piece of accessory to complement your outfits and can be used for both casual and formal wear.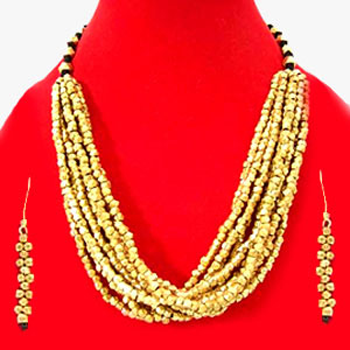 This jewelry is cast in brass in the tradition of Dhokra art. It is an entirely hand-crafted procedure that starts with a clay model and strings of beeswax that will channel the molten brass. Once the desired shape is obtained, it is left outside to dry under the sun. When completely dried, the piece is checked for alignment and heated under the ground. Finally, the work is treated to a fine polish to highlight the legendary allure of Dhokra. It takes several days for the craftsmen to complete Dhokra pieces and success of their work is dependent on weather conditions.