NTR Mahanayakudu Movie Review
on Feb 22, 2019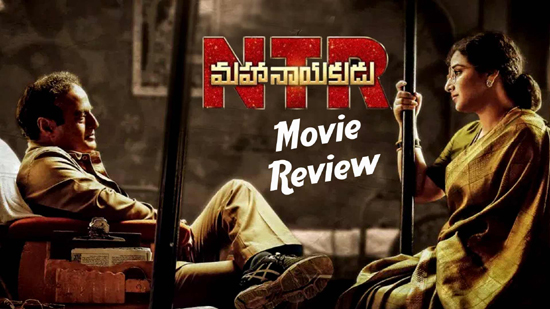 Cast: Nandamuri Balakrishna, Vidhya Balan, Rana Daggubati, Nandamuri Kalyan Ram, Sumanth, Sachin Khedkar & others
Director: Krish Jagarlamudi
Producer: Nandamuri Balakrishna
Music: MM Keeravani
Cinematographer: Gnanashekar V S
Dialogues: Sai Madhav Burra
Lyricist: Sirivennela Sitarama Sastry
Release Date: 22nd Feb 2019
Nandamuri Balakrishna & Vidhya Balan are the lead pair of the movie NTR Mahanayukudu. It is the second part of NTR's biopic.
The first part 'NTR Kathanayakudu' had shown us about the early life of NTR coupled with his entry in Tollywood & his amazing career as an actor. It also put a limelight on how distressed he used to become after seeing people around in pain & that he pledged to start a party. It did not connect well among the audience.
But the second part, which has released today would showcase his political career only. This part has a particular dialogue "NTR modati cinema peddaga adaledanta – NTR rendo cinemaku tirugukedanta" which literally means that the audience appreciated his second movie more than the first. So will the second part of the movie connect well with the audience? So let us try to understand how is the movie!
Story:
"Rammanna Katha" a 7 – 8 minute song where a small glimpse of NTR's childhood, education, marriage & his entry into cinema is showcased. Later on Director Krish starts the movie with the last scene of 'NTR Kathanayakudu.
Later the movie focusses on NTR announcing the name of the party, recognizing the basic need & problems of the people, starting the schemes which will benefit them & becoming a popular party in a very less time. Immediately in its 9th month of foundation, it comes into power. Nadendla Bhaskar Rao & NTR's wife were the strong pillars of the party.
While NTR went to America for his heart surgery, all his MLA's became puppets of someone else! After NTR comes to know about this, he gets extremely furious. He meets everyone in Delhi & comes into power for the second time – this concludes part II of the biopic.
The emotional scenes between NTR & his wife during his last days, Chandrababu Naidu's character, Nadendla Bhaskar Rao's role – all these are a must watch in the movie.
Actors Gestures:
Nandamuri Balakrishna was criticized badly telling he did not suit in the role of young NTR in NTR Kathanayakudu. And with minimal make up in NTR Mahanayakudu & role which suited his age, Balakrishna was apt as NTR in this movie. From the start till end, Balakrishna has got involved in the character of NTR & did complete justice to his role in the movie. From being a people's man to his speeches in the assembly NTR can be seen yet another time in the form of Balakrishna. Needless to mention the loveable conversations between NTR & his wife Basavatarakam – they are sure to make audience melt.
Sachin Khedkar as cunning Nadendla Bhaskar Rao completely did justice to his role. The scenes where NTR trusts him completely & the way Nadendla Bhaskar Rao did not leave a single opportunity to fool NTR has been portrayed wonderfully.
Rana as Chandrababu Naidu was commendable. Kalyan Ram as Nandamuri Harikrishna was also very good.
Technicians Performance:
Keeping in mind the shock given by audience after watching NTR Kathanayakudu, the director in this part has conveyed the story without getting deviated. The songs and background music provided by Keeravani are good. Sai Madhav Burra's dialogues are not exaggeration but powerful. Many dialogues received claps from the audience. Even though the time taken was less for part II, the production values seemed rich.
Analysis:
With the kind of negative talk the 'NTR Kathanayakudu' received, Director Krish Jagarlamudi has paid minute attention to this part. But the entire movie seems to be revolving around Chandra Babu & Nadendla Bhaskar Rao. After watching this movie we will start feeling was Nadendla Bhaskar Rao so cunning? To what extent it is true – the elders must know! But all we can understand is Chandrababu Naidu is tried to be portrayed as a hero!
From start to end Chandrababu Naidu is shown as a person who is a well-wisher of the TDP party. But how will audience react to it has to be watched for!
NTR's last days where he was suffering from a deadly disease, Lakshmi Partvati's entry in his life, Chandrababu Naidu becoming the next TDP chief, a saga of how people he believed betrayed him are all portrayed very emotionally!
All in all, seems like NTR's journey for the people will be a treat to watch on screen!
Rating: 3/5
Also Read
Latest News
Video-Gossips
TeluguOne Service
Customer Service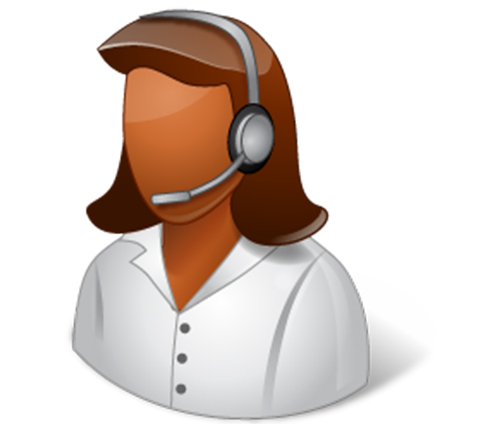 Live Help 24/7Customer Care