Khaidi No 150 Movie Review
on Jan 11, 2017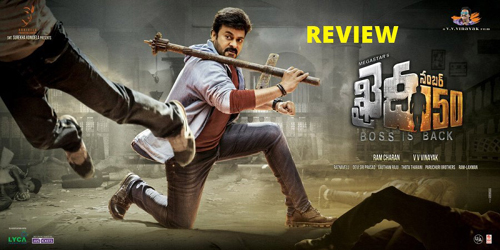 Cast: Chiranjeevi, Kajal Agarwal, Tarun Arora, Brahmanandam, Ali etc.
Direction: V Vinayak
Banner: Konidela Production Company
Music: Devi Sri Prasad
Cinematography: Ratnavelu
Release Date: Jan 11, 2017
Megastar Chiranjeevi is making comeback with Khaidi No 150. More than Sankranthi festival, mega fans have waited eagerly to watch their matinee idol's comeback film on screen. What's more, the film is directed by VV Vinayak who previously made an industry hit film Tagore with megastar. Khaidi No 150 is promoted as 'Boss Is Back'. Is this a fitting comeback for Chiru?
Story:
Kaththi Srinu (Chiranjeevi) is a small time thief escapes from a police station. On the other hand, a social activist Shankar (Chiru), who is replica of Srinu, is attacked by a group of baddies. Srinu who was there at the spot safeguards Shankar and is shocked to see his doppelgänger in Shankar. Srinu then decides to impersonate the injured Shankar to escape from the police.
Under the name of his doppelgänger, Srinu along with his friend enter an old-age home run by Srinu to collect money for their Bangkok trip. But, Srinu changes his mind after getting known about Shankar and his good-intention of assisting his villagers (farmers). Shankar is a post-graduate in hydrology fights against a corporate company head (Tarun Arora), who wishes to occupy farmers' lands to construct a company there.
What Srinu will do now? What happens to Shankar? What steps Srinu takes to take on big heads in the society? Will his mission finally accomplishes?
Positives:
1. Chiranjeevi
2. Plot
3. Music

Negatives:
1. Screenplay
2. Direction
3. Cinematography
4. Climax
5. Love Track
6. Comedy Tracks
Analysis:
Artists Performances:
'Boss Is Back' is a small word to describe Chiranjeevi's acting prowess. His screen presence, grace in dances, performance in emotional sequences was top-notch. Though Chiru appeared bit fat, he apparently worked hard for dances, especially in Rattalu Rattalu and Kummudu songs. He was equally good in mass and sensitive episodes. Pre-climax episode of Chiru portraying farmers problems makes everyone emotive. One negative factor is Chiru wasn't seen comfortable before camera in few scenes, maybe due to long gap he had taken.
Kajal Agarwal is a major drawback. Neither she looked glamorous nor had she given ideal performance. In fact, she comes only when songs require. It was the makers bad choice of roping in outdated heroine like Kajal in the 'Boss's comeback film'.
Tarun Arora has great physique for villain. But, when it comes to performance, he did nothing. Perhaps, it would have director VV Vinayak's idea of downgrading villainy, but the fact is heroism will be elevated only when a strong villain is there, particularly in commercial films.
Brahmanandam was intolerable once again. He was given routine 'hero badhithudu' role. Ali was just okay. Other artists were good.

Technical Aspect:
Director VV Vinayak previously succeeded by rightly remaking a Tamil film. This time, he failed to narrate soul of Kaththi in Telugu. A point is connected to audience if and only if it is described impeccably.
AR Murugadoss showed farmers' problems in a heart-touching way in Tamil version, wherein Vinayak focused mainly on elevating hero's character, than efficiently showing the main point of farmers problems. Hero elevation is obviously vital for a commercial film, but, when there is no depth in the point you are narrating, what's the purpose in uplifting a lead role.
Coin-fight, which was a major mass-appealing episode in Kaththi, was not designed up to the mark of Tamil version. It appeared like; original episodes were used in second half, where bigshots troubles are shown when water transportation is stopped to the city. Climax was major drawback, as film ends abruptly. To delight fans, making episodes were shown in the end title credits, where mega heroes are seen visiting the sets.
'Neeru' song composed by DSP was heart-rending. Overall, DSP has done his job quite efficiently. Cinematography by Ratnavelu was another minus. Perhaps, due to bad lighting scheme, visuals appeared over bright. Apparently, reflectors were not used to control lighting in songs shoot in outdoors. Gowtham Raju's editing should have been sharper. Production values are good.
Verdict:
Khaidi No 150 is a treat for mega fans and mass movie lovers. But, it would have convinced all section of audiences if Vinayak had taken extra care in village episodes. Overall, it's an above average movie.
TeluguOne Perspective:
'Boss Is Back!'
Rating: 3

Latest News
Video-Gossips
TeluguOne Service
Customer Service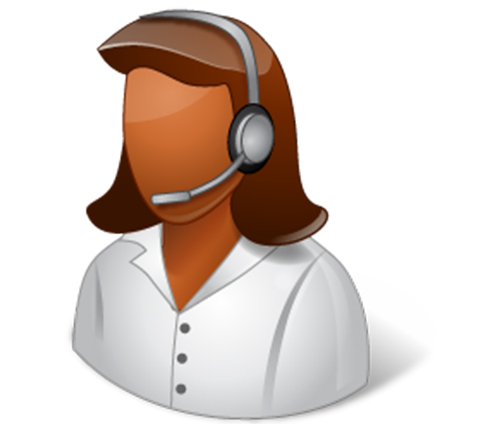 Live Help 24/7Customer Care