Kalyan Ram Thank You Note for making Bimbisara a Blockbuster
on Aug 6, 2022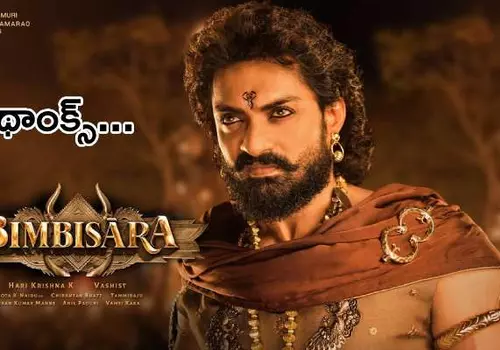 Bimbisara starring Nandamuri Kalyan Ram in the titular role is a very important film for the actor's strong comeback. Kalyan Ram sweated and bled for the film for over two years and delivered the best results. From accepting such a film with a debut director to producing it on his own, Kalyan Ram carried the film on his shoulders.
Kalyan Ram, who had physically felt the tension until the final second, was relieved and sent a heartfelt thank you note to fans, audience, critics, media, and well-wishers.
In the note, he reminisced the excitement that the makers felt when they began this project in 2019 and how that excitement transformed into tension due to the pandemic. But the team made this film with unflinching commitment and effort, and he was feeling tension till yesterday.
"𝐓𝐡𝐞 𝐒𝐮𝐜𝐜𝐞𝐬𝐬 𝐨𝐟 𝐁𝐢𝐦𝐛𝐢𝐬𝐚𝐫𝐚 𝐢𝐬
𝐓𝐡𝐞 𝐒𝐮𝐜𝐜𝐞𝐬𝐬 𝐨𝐟 𝐄𝐧𝐭𝐢𝐫𝐞 𝐅𝐢𝐥𝐦 𝐈𝐧𝐝𝐮𝐬𝐭𝐫𝐲"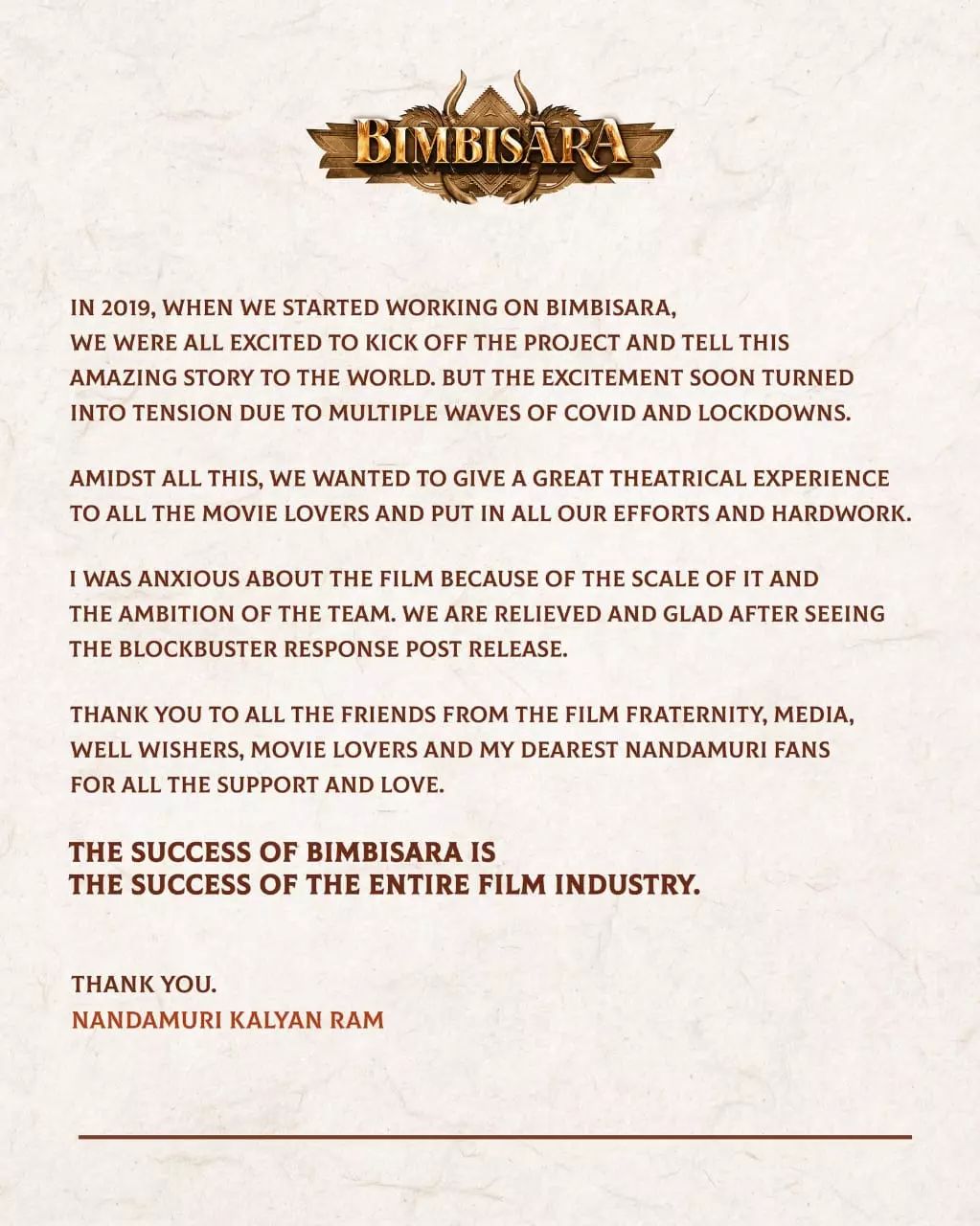 Latest News
Video-Gossips
TeluguOne Service
Customer Service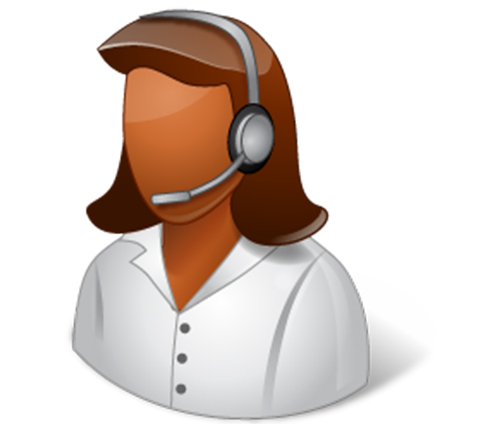 Live Help 24/7Customer Care