Music Course Certificates For 100 NRI Students
Music Course Certificates For 100 NRI Students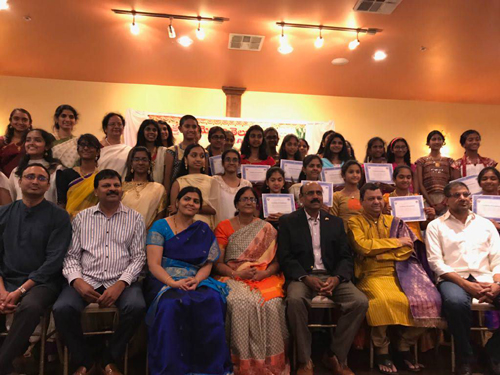 Dallas, TX: As you all know, Telugu Association of North America (TANA) has initiated classical music and dance courses in USA in association with Sri Padmavati Mahila Viswavidyalayam (SPMVV) last year. TANA Dallas team had the privilege of organizing a Meet & Greet event with Professor V. Durga Bhavani, Vice Chancellor SPMVV on Sunday July 9th, 2017 at Minerva Banquet Hall in Plano, Texas.

The event started off with the welcome note by TANA Regional Representative Sugan Chagarlamudi. TANA Cultural Services Coordinator and National Coordinator for the TANA-SPMVV Dance Courses Dr. Rajesh Adusumilli and National Coordinator for the TANA-SPMVV Music Courses Meenakshi Anipindi presided over the meeting which got started with melodious classical renditions by the students of Suswara Music Academy.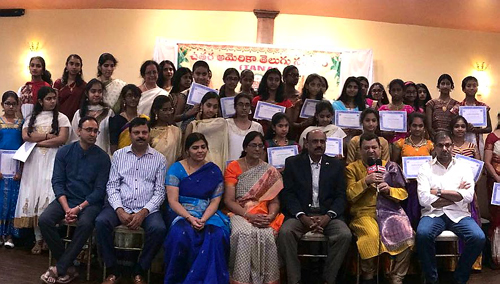 Dr. Prasad Thotakura shared more details about the association between TANA and SPMVV and the efforts that went into creating these programs to benefit the students learning classical music and dance in USA. Chala Kondrakunta, TANA Board Chair, reiterated that TANA will continue supporting such great programs to support Indian culture. Renowned dance guru Kalaratna KV Satyanarayana appreciated the commendable efforts of TANA in encouraging kids from USA and for providing them a structured learning opportunity through these courses. TANA leadership felicitated Prof. Durga Bhavani. Representatives from national and local organizations including TPAD, TANTEX, NATA and Chittoor NRI also attended the event and felicitated her.
About 100 students who successfully completed Level 1 and Level 2 of the TANA-SPMVV Music Courses received completion certificates from the honorable guest of the event Prof. V. Durga Bhavani.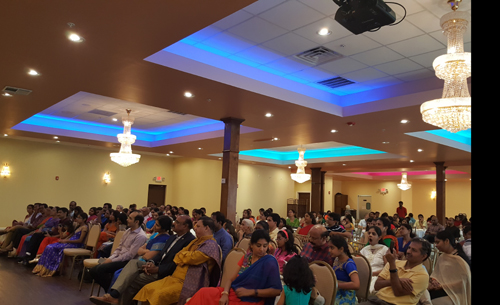 Prof. Durga Bhavani spoke in length to the crowd largely attended by several kids and parents about the vision of late Sri. NTR in setting up a University in Tirupati exclusively for women. She expressed her happiness on the successful launch of TANA-SPMVV Music and Dance Courses in USA and congratulated the very first set of students who passed Level 1 and Level 2. Later several parents and kids shared their experiences of going through these courses and thanked TANA, SPMVV and their guru Meenakshi Anipindi for providing them this unique opportunity for a structured learning and option to acquire diploma in music from a reputed University in India.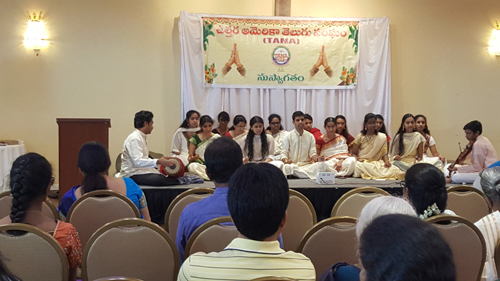 TANA leadership team thanked the people who showed up in big numbers with their kids. TANA also thanked the guests of the day, other local community leaders who took time to be part of the event.