Sarrainodu Movie Review
on Apr 22, 2016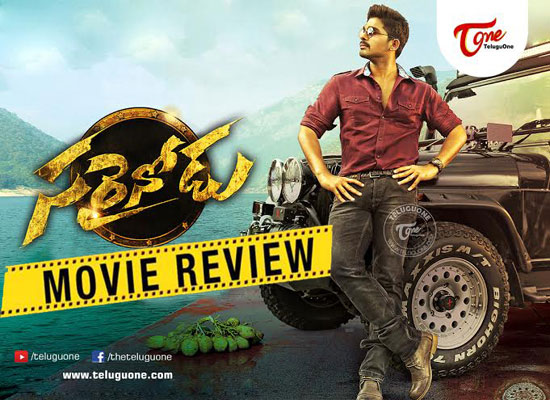 After delivering three back to back films that have collected a share of 50+ crores, Stylish Star Allu Arjun is now coming up with a pure mass film under Boyapati Sreenu's direction. Expectations are a high on this film due to mass factor, Boyapati's presence and all in all due to 'macho' avatar of Bunny. Let's see how this goes.
The CONTENT:
A military returned Gana (Allu Arjun) is son of state Chief Secretary Umapathi (Tamil actor Jayaprakash) and along with his lawyer Baabai (Srikanth) he hits on goons, whenever he gets to know about ill-doings in society. At the same time, Vairam Danush (Aadi Pinisetty) is son of Chief Minister and he indulges in various scams including torturing couple of villagers in Godavari district as he wants lands to build pipelines. As situations turn, a couple commits suicide in front of MLA Ankita Reddy (Catherine Tresa) due to a rape issue. All these things are linked to Danush, and finally Gana locks horns with him. What happens then is the rest of story.

The EFFORT:
On-Screen:
Allu Arjun is the show stealer from first frame to last frame. His newly carved muscles, intense look, fluidic dances and hard-hitting action sequences makes anyone jaw-dropped. During couple of scenes like one particular court sequence, he just rocked with best of his performance. His new style of low-tone dialogue delivery mixed with subtle satire and punch is kick ass. Dances, we need not even discuss, as we know what he delivers.
Among the heroines, Catherina Tresa got more part in the story and her scenes where hero teases her are good. Despite playing MLA role, she showcased glamour easily. In Private Party song, her glamour is top notch. Coming to Rakul Preet, her character is calm with little dialogues. While she's eccentric in songs, pouring in her glamour, in scenes she has stolen heart only for a couple.

Aadi Pinisetty rocked as a villain with his attitude, voice and body language. Especially in some scenes that explain how he treats politicians, basing on the need he has, his performance is just rocking. Hero Srikanth as caring Baabai is very good. After a long time, Brahmi has brought good laughs. Every other actor in the scene has done commendable job.

Off-Screen:
Director Boyapati knows what he has to extract from his leading hero. Without giving any message about bloodsheds like he has done earlier (in Simha and Dammu), here he just went with the flow. But we have to agree, there is no one in Tollywood who could film high octane action sequences with such an energy like Boyapati. He has made sure that at no point he will bore audiences. The way he dealt the story without any lags is interesting.

Composer Thaman is known for his strong background score. That is his core expertise area. This time also he rocked theatres with his terrific score, deeply layered sound, well mastered Dolby Atmos and terrific effects. While couple of the movie's songs sounded average when heard on radios, they are exceptional to watch on silver screen.

Cinematographer Rishi Punjabi has come up with amazing visuals for the film. Especially all the action sequences are kick ass in slow motion, while songs like Athiloka Sundari and Telusa Telusa (shot in Bolivia) are top notch. Also the way he has shot villain's place and buildup shots literally has given goosebumps.

M Ratnam's dialogues are superb. In every single dialogue of him, there is no rhyming, but the punch is stronger. Once again theatres just rocked with the "Oora Mass" dialogue.
The PLUSES:
Allu Arjun
Excellent pace of film
Thumping first half

The MINUSES:
Routine story
Predictable climax

BREAKDOWN:

Boyapati Sreenu has showcased Bunny in a new avatar, but once again he hasn't picked up any new story. However he balanced it by showcasing his hero in a rugged terrain, as a ruthless fighter with energy as his second skin.

Right from the beginning, the film has this adrenaline rushing impact on audiences as Allu Arjun stuns with his fights. Also the slow motion styled fight sequences will create a hair rising impact. After that, first half goes to entertainment mode as hero gets scolded by his father, then his teasing scenes with MLA Anita, played by Catherine Tresa, brings all the needed laughs. In between, whenever the villain Vairam Danush scenes come on screen, our heart goes pulsating. He's simply stunning. All these powerful scenes converge to a powerful interval bang, where high adrenaline action once again gives goosebumps.

Story runs on flashback mode once second half starts, and the comedy simply clicks due to Bunny's timing and JP's reactions. Anjali's Blockbuster song is a treat, both glamour wise and also dance wise. But story takes only expected turns and logics go for a toss. A powerful villain who could kill all, but a weak heroine escapes from him? A powerful lady MLA simply decides to give up her love, for no logic? A state's Chief Secretary and DGP goes mute for CM's son? (Though it happened in real life in our state itself many times, but still that's not so perfectly presented). Barring the cliches, the film reaches another power punch climax and our hero emerges as strongest of all again. Those last minute comedies with media folks sounded like watching Race Gurram, they are good.

On a whole, Bunny has decided to go for a makeover and he did it brilliantly. If he takes up a new story, then there is no possibility of getting into core (oora) mass. By executing each scene brilliantly with hyper power, Boyapati has presented a new Allu Arjun, thereby exciting mega fans. Even though there are some logicless stuff, by the time we think about them, the scene gets over. Mixed with the power of holidays, definitely this mass film is going to come up with flying colors at box office.

Final words: Perfect mass masala entertainer
Rating: 2.5/5

Latest News
Video-Gossips
TeluguOne Service
Customer Service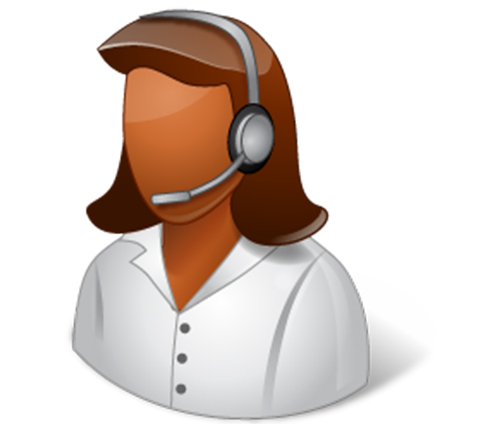 Live Help 24/7Customer Care