Gautamiputra Satakarni Movie Review
on Jan 12, 2017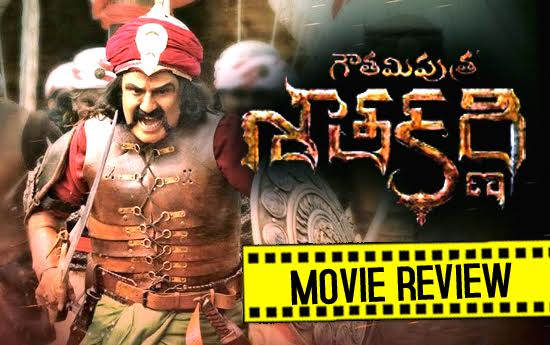 Cast: Balakrishna, Shriya Saran, Hema Malini, Shiva Rajkumar, Kabir Bedi etc.
Direction: Krish
Banner: First Frame Entertainments
Music: Chirantan Bhatt
Cinematography: Gnana Shekar
Dialogues: Sai Madhav Burra
Release Date: Jan 12, 2017
Very people had an idea about Gautamiputra Satakarni, before director Krish had announced to make this film with Nandamuri Balakrishna portraying the great ruler. Furthermore, this very special movie marks 100th of Balakrishna. Let's see how far Krish succeeded in making this historical film…
Story:
Queen Gautami Balashri's (Hema Malini) son Satakarni (Balakrishna) has a childhood dream of uniting all territories in India to make it a single kingdom by freeing them from foreign kings who was ruling most part of the country with help of local chieftains (Samantha rajulu). Satakarni has many challenges- even his wife Vashishtha Devi (Shriya Saran) opposes him. How 'Gautamiputra Satakarni' crossed all hurdles to become first Telugu (also Indian) king to rule entire country as an usurper (Eka Chatradhipathi) is crux of the story.
Positives:
1. Balakrishna's Superior Performance
2. Plot
3. Cinematography
4. Music
5. Krish's Taking
6. War Episodes
7. Drama
8. Powerful And Thought-Provoking Dialogues
Negatives:
Not Much
Analysis:
Seriously, very few people who have deeply studied Indian history might have good knowledge about the great emperor Gautamiputra Satakarni. Then, people started googling and also searching history books to get 'more info' of our Telugu pride. Still, everyone waited enthusiastically for the film to release as to watch Gautamiputra Satakarni's strategies and also his (veeragadha) success story on screen.
Few commented director Krish saying, he was making the film with inspiration from Baahubali. But, the thing is Baahubali is a fiction film, and GPSK is a periodical drama. Then, other doubt raised was whether Krish balanced emotions, drama, war, heroism, entertainment in equal proportions, since he took very less time period of around 80 working days to wrap up entire production part. They also doubted production and post-production quality of the project as it was made on almost one fifth of Baahubali part one budget. Single answer for all these queries is Krish has shut all the mouths with his masterpiece work.
Few films are made to provide entertainment for audience. Despite feasting eyes with grand visuals, making emotional with dramatic scenes, pleasing masses with powerful dialogues, enticing 'romance lovers' with romantic scenes and Shriya's glamor, GPSK additionally provides great knowledge of our Telugu history. If we haven't watched this film, we would ever have a clue about the Telugu ruler.
Note: We are using the term 'Saho' to describe greatness of artists and technicians of the film. Saho means Kudos.
Artists Performances:
'Saho' Balakrishna for everything! It's Balakrishna who was seen from start to end in most of frames and he beautified all them with his exceptional portrayal of the legendary sovereign. He was breathtaking in war episodes and when warning the opponents, he was emotive when he is with his mother, he is romantic when he is with his wife. In one word- Balakrishna performed all rasas disarmingly. Director Krish said during the film's audio launch, 'Balakrishna can only fit for the role'. Yes, you will accept this fact after watching the film. None would have given justification to the influential role, other than Nandamuri Balakrishna. Once again- 'Saho Balakrishna!' for your outstanding show.
Age is just a number for Shriya Saran. She is gorgeous with queenly features and has once again proved to be a terrific actor with her acting expertise. Shriya is seen in most of the scenes, except for war episodes, and the striking diva makes her presence felt. Simply saying- Shriya pulled of the role effortlessly.
Hema Malini needs no introduction to Telugus. She has made striking comeback with GPSK. And guys, in very less space provided to her, the yesteryear diva made strong impact. She appeared like a real 'Rajamatha'.
Shiva Rajkumar's cameo as Kalahasteeshwara is other big boon to the film. Other artists played their roles quite efficiently.
Technical Aspect:
Director Krish is known for making unique and thought-provoking films. By god's grace, the director had taken a brave decision of making life story of Gautamiputra Satakarni. He took special care on each and every aspect. Rather wasting time during production stages by improvising script or re-shooting dissatisfied episodes, Krish smartly did entire and accurate homework (pre-production) by writing spotless screenplay.
Apparently, he took extra care on each and every detailing- from Balakrishna and other artists getup and makeup to sets designing to canning war episodes to CG work. Within the given time and given budget, Krish made a magnum opus. GPSK is definitely one of the all-time classics of Telugu cinema. It may not be exaggerated if I say- it's one of the best films in Indian cinema history. Saho, Krish!
Writer Sai Madhav Burra has been travelling with Krish from Krishnam Vande Jagadgurum and the duo won critical applause for each and every film. The talented writer himself is a 'dictionary' for powerful as well as stimulating dialogues. 'Every emotion' in the screen is so touching because of this man's poignant writing. 'Desham Meesam Thippudam', 'Samayam Ledu Mithrama Saranamaa Ranamaa' etc. are the whistle-worthy dialogues penned by Sai. Great thing is even in a historical film, he took space to pen such powerful dialogues. Sahio, Sai!
Gnana Shekar's cinematography is one of the biggest assets. The texture, the lighting and shot-compositing were simply awe-inspiring. Hollywood look has come to the film because of the cameraman's great job. Different moods have been generated for different situations because of this man's work. Saho, Shekar!
Chirantan Bhatt needs special mention, because of his masterwork. While songs were classical, background score was intriguing. Saho, Bhatt!
Editing by Suraj Jagtap and Rama Krishna Arram was sharp. In fact, editing plays one of key roles in war based historical or fictional films and the duo did their work professionally.

Verdict:
GPSK is a must watch film, especially for Telugus. The film has all elements for all section of audiences. If you haven't yet watched the film- go along with your family to enjoy the visual grandeur.

TeluguOne Perspective:
'Saho Gautamiputra Satakarni'
Rating: 4

Latest News
Video-Gossips
TeluguOne Service
Customer Service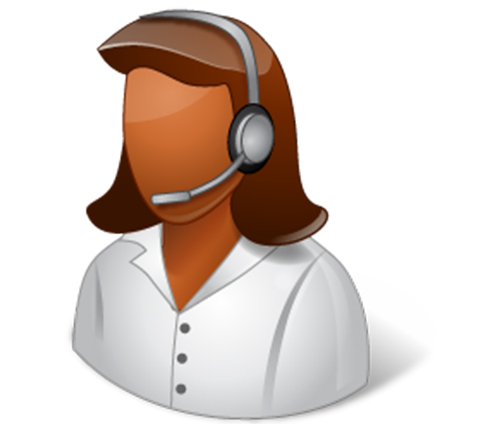 Live Help 24/7Customer Care