'Dhruva' movie Review
on Dec 9, 2016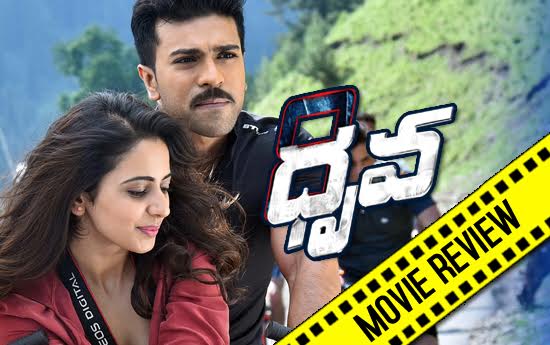 Cast: Ram Charan, Rakul Preet Singh, Aravind Swamy etc.
Direction: Surender Reddy
Banner: Geetha Arts
Music: Hip Hop Tamizha
Release Date: Dec 09, 2016
Ram Charan desperately needs a success to prove his stamina. While all his contemporaries are scoring back to back hits, it's been long time since Charan tasted a commercial hit. Interestingly, the actor picked Thani Oruvan remake. Will this movie provide him a break?
Story:
Dhruva (Ram Charan) along with his Co-Trainee IPS officers inconspicuously assist the police in catching criminals who kidnap four school-going kids. On one night, they happen to witness murder of a social activist with the trick of snatch theft. Dhruva and batch tactically catch the gang and handover them to the police. Meanwhile, Dhruva has an ardent one-side lover Ishika (Rakul Preet Singh), a forensic expert.
Dhruva makes a shocking revelation to his friends that, there is a conspiracy behind many crimes happening around them. He identifies three prominent business men- a pharmaceutical tycoon, a mineral magnate and a don involved in it. Twist in the tale arrives with Dhruva finding out all these three work for a scientist Siddharth Abhimanyu (Arvind Swamy). What is the conspiracy? How Dhruva handles the case? What consequences he face to fight it out with Siddharth? Whom he losses in the process?
Positives:
1. Story
2. Ram Charan's Performance
3. Enchanting BGM
3. Surender Reddy's Making
4. Rakul Preet Singh Glamour
5. Aravind Swamy's Villainy
Negatives:
1. Placement Of Songs
2. Lack Of Entertainment
3. The Subject May Not Appeal For Masses
Analysis:
Artists Performances:
Ram Charan has done wonderful job as IPS Officer Dhruva. Definitely, he has got the best physique in Tollywood. The title song highlights his shapely body. Charan perceptibly picked the film for image makeover and we can say, 'The reinvention of Ram Charan begins with Dhruva.' He took special care on each and every aspect- from his looks to his costumes to his body language to showing variation in acting in different circumstances and what not. He looked like a real cop and the best thing is we identify Dhruva, but not Ram Charan in the film. He was good in romantic sequences too.
Aravind Swamy: This yesteryear hero was show stealer in Tamil version Thani Oruvan. Though his character was minimized in Telugu version, the talented actor makes great impact on the film with his stellar performance as a malicious scientist Siddharth Abhimanyu. Only negativity is he looked bit fat, wherein he appeared handsome in Thani Oruvan.
Rakul Preet Singh: She was ultra-glamorous and oozed enough of oomph in songs. Though Rakul didn't get much space, the gorgeous diva played her role persuasively.
Posani Krishna Murali: He did over action in starting episodes. But, we start loving this character as the story goes on. He was emotive as an innocent father.
Navdeep and Nasser did give justice to their respective roles. Other artists were okay.
Technical Aspect:
Surender Reddy during a press meet stated that, he will never make remakes. Yes, it was a big challenge for him to deal a super hit film in Telugu, as Telugus rarely accept remakes. A medium range hero Jayam Ravi played lead role in the original version, whereas Suri had to deal the same subject with a star like Charan and that too without spoiling the essence.
Surender Reddy has rightly adopted the story made minor changes to the script. Keeping Charan's fans interests in mind, he developed the character to be the most dominating in the film. More importantly, he has accurately presented Aravind Swamy. It will be goosebumps moments for theater-goers every time; they get to watch Charan and Swamy together.
Biggest improvisation made by Surender Reddy was romantic track of the lead pair- Charan and Rakul. Tears roll down in a particular sequence where Charan proses Rakul who was waiting for the moment for long time.
Hip Hop Thamizha, the music duo Jeeva and Adhi are pillars of the film. Without their efforts on BGM, the film wouldn't have appeared a racy entertainer. In fact, the track from Dhruva title song used for heroism exhibiting sequences will definitely haunt you for some time. Bet you, you will hum the track after coming out of cinema!
Cinematographer PS Vinod brings the shine and strength to the frames with his lighting and angle. He exploited Kashmir locations quite precisely. Editing by Naveen Nooli is sharp. Production values of Geetha Arts are top-notch as grandness is seen in every frame.
Verdict:
Dhruva is a stylish cop entertainer. Multiplex audiences and thriller movie lovers will enjoy the film to the core. However, the movie may not appeal to mass spectators who enjoy masala entertainers. Overall, Dhruva has probabilities to become a winner at box office.
TeluguOne Perspective:
Dhruva Shines As 'Dhruva'tara.
Rating: 2.5

Latest News
Video-Gossips
TeluguOne Service
Customer Service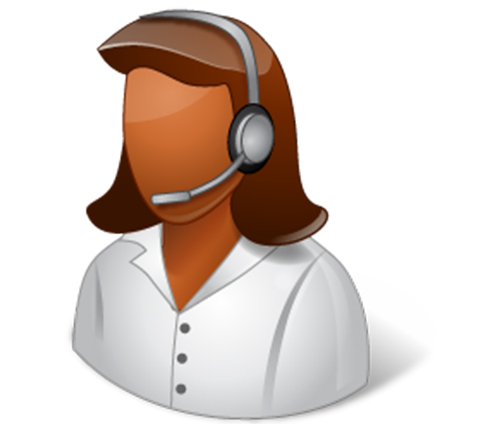 Live Help 24/7Customer Care