Winner Movie Review
on Feb 24, 2017
Cast: Sai Dharam Tej, Rakul Preet Singh, Jagapathi Babu, Thakur Anoop Singh, Mukesh Rishi etc.
Direction: Gopichand Malineni
Banner: Sri Lakshmi Narasimha Productions
Music: SS Thaman
Cinematography: Chota K Naidu
Release Date: Feb 24, 2017
Sai Dharam Tej's last movie Thikka was a disaster. However, Winner has done exceptional pre-release business. Expectations were quite good on the film, since the concept of horse riding is first time in Telugu cinema. Let's see whether SDT and Gopichand Malineni combo succeeded in making a 'Winner' or not…

Story:
Siddharth Reddy (Sai Dharam Tej) flee from his home when he was kid with a bad opinion on his father Mahender Reddy (Jagapathi Babu), who has racecourse business. He starts hating his father and racing. After grown up, Siddharth runs a newspaper. He falls flat for Sitara (Rakul Preet Singh), an aspiring athlete.
Sitara's father (Suresh) doesn't wish his daughter to peruse career in athletes, so fixes her marriage with Aadi (Thakur Anoop Singh), a horse-riding champion is introduced as Mahender Reddy's son! Story takes new turn at the wedding venue of Sitara and Aadi. What is it? Who's Aadi actually? Who wins horse-riding race between Siddharth and Aadi to marry Sitara?

Positives:
1. Sai Dharam Tej
2. Rakul Glamor
3. Ali's Comedy
Negatives:
1. Regular Story
2. Routine Treatment
3. Boring First Half
4. Logics Missing
Analysis:
Winner has shades of Ravi Teja's Amma Nanna O Tamil Ammayi and Pawan Kalyan's Thammudu. While Ravi Teja and Pawan were seen as boxers in their respective films, SDT played a horse rider in Winner. But, awkward thing is SDT takes up horse rider job only in the mid of second half, until then he is mostly seen flirting heroine Rakul Preet Singh.
Mukesh Rishi owns a race course business and he brings back his son Jagapathi Babu only to save his firm from losses. Shockingly, this man has no ethics, emotions and does anything for business growth. He even makes his own grandson to run away from home. This attitude of Mukesh appears illogical. Then, the rich man Jagapathi Babu fails to find his son for ages.
Meanwhile, SDT who is grown as an orphan turns out to be owner of a newspaper. How come he reached the stage, without any backing? SDT hates his father and racings. But, he falls in love with an athlete. No logic is explained on why Suresh hates his daughter aspiring to become a champion in athletes. Interval bang is Rakul announcing to marry winner of a horse ride between SDT and Anoop.
Movie picks a bit, after Ali makes an entry as horse-riding coach. He provided laughs. Then, the scenes of Jagapathi Babu training SDT were striking. However, the final race episode wasn't handled meritoriously.

Artists Performances:
Sai Dharam Tej is improving as an actor for every film. Maybe to please, Chiranjeevi fans he picked to do a horse rider in the film. In fact, he did his job productively. Apparently, he went for vigorous training to perform horse riding episodes in the film. His dances and fights are impressive. Rakul Preet Singh was glamorous. She was mostly seen in short outfits. SDT and Rakul's romantic track was insignificant. Ali is the real hero in second half. Movie turns entertaining ever since Ali makes an entry as a coach. The episodes of Ali training SDT were hilarious. Jagapathi Babu was good as SDT's father. He looked stylish and played the role aptly. Vennela Kishore was cool. Mukesh Rishi was okay. Prithvi makes no impact with regular spoof comedy. Anasuya Bharadwaj sizzles in a special song.

Technical Aspect:
Veligonda Srinivas provided story was regular, other than hero playing a horse rider. Dialogues by Abburi Ravi and Sridhar Seepana are mediocre. Director Gopichand Malineni sould have dealt the subject effectively, since it has lots of commercial elements. There's nothing much to explain about first half and Ali and SDT's training episodes were the only enthralling elements in second half. SS Thaman composed songs were mediocre, wherein background score was fascinating. Chota K Naidu's cinematography is good, wherein Prawin Pudi should have chopped off few sequences. Production values are high in standard.

Verdict:
Winner is a regular commercial film failed to reach high expectations put on it. Though one section of audiences may partly like the film, others may not enjoy it.
TeluguOne Perspective:
Botched To Become A 'Winner'
Rating: 2.25

Latest News
Video-Gossips
TeluguOne Service
Customer Service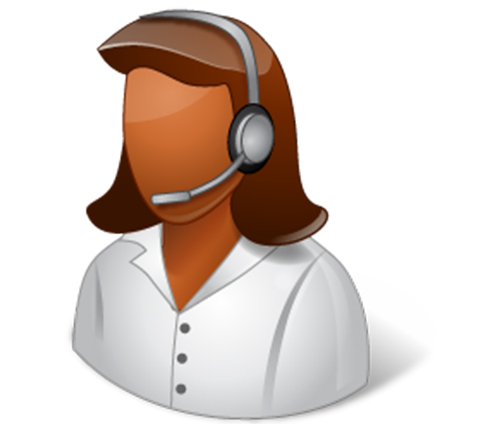 Live Help 24/7Customer Care