Princess Looks for Little girls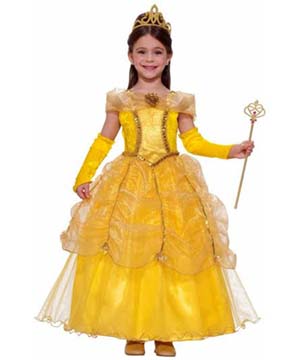 Moms having little girls dream of dressing them up like a princess. Until they learn to express their choice and realise they have an opinion, Mom can have her dreams fulfilled...at the earliest. Princess dresses are found at almost every dress store. Some sell them occasionall,py, whereas some stores carry them all round the year. Once, your little princess learns about her favorite Disney Princess, you maynot have a choice but to end up purchasing atleast one for her wardrobe....she would not disappoint you but wear it every week or twice and it will be a bang for your buck ! Investing in one nice piece of costume will not be a waste...after this fancy age, she maynot have much time to talk about dresses and long frocks.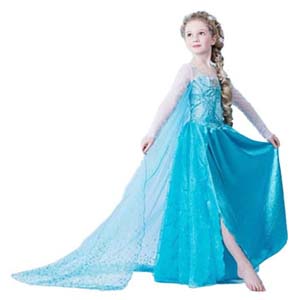 Rapunzel, Cinderella, Elsa and Anna, Sleeping Beauty...all these princess costumes are mostly available in the market..if not, you may find someone to bring a piece from USA. There they sell alot of these costumes round the year. Each costume can be paired with a matching Tiara ( small Crown), a Wand, a Chain with pendant, a Bracelet, a finger ring etc...some stores even sell matching shoes and wigs. The more the price, the better the material and longevity of the dress...if you have more than one little girl in the family or among close relatives, spend a little more and that dress stays around you, longer. Every costume comes in two varieties, one is ornate and one is simple with not much glitter and embellishments. You can have your child wear the simple one to Birthday parties too..the ornate dress is better suitable for Fancy dress competitions or for a Grand occasion only. Some are only specific to Fancy dress parties such as the Mermaid Ariel's costume and Tinker Bell's costume with the wings.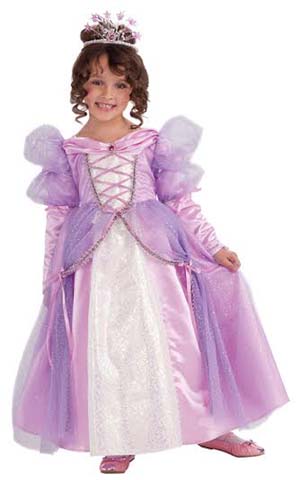 These Princess costumes are perfect for gifts. You want to give them as birthday gifts or for any occasion, depending on your budget, you can buy just the dress or look for other matching accesories and pair them up. You can find water bottles, school backpacks, lunch bags, rain coats, caps, notebooks and such school supplies, imprinted with a Princess picture. Sometimes, the other characters such as Sofia's pet Rabbit Clover, Cinderella's friends the Rats appear on some items, you maynot identify but your child gets excited..meaning, if you can't find a princess imprinted item, you have the option to look for her favorite pets picture on any item...it will definitely keep the excitement going. You might have dreamt of a practical child, who doesnot live in dreams, but you can't escape the reality of the Television. Have a happily dressed up Princess !

--Pratyusha