Beautiful Eyebrows Tips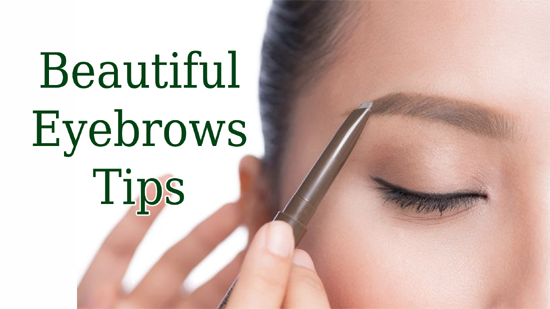 * Spray a little hair spray on your brows and brush them using your toothbrush to keep them in place.
* If you don't have time for tweezing, you can get the desired contour quickly by brushing them upwards and then snipping the longest hairs beyond the natural arch using a pair of tiny scissors.
* Eyebrows slanting upwards make you look angry, so be careful not to take off too much at the outer corners.
* Before tweezing your brows, you must prepare your skin by wiping the brow area with a cotton ball soaked in astringent. The cooling effect numbs the skin for sometime and thus, you do not feel much pain.
* Hold the tweezers at 45 degrees and pluck the stray hairs below the brow line in the direction of the hair growth.
* If your brows are sparse, use a freshly sharpened brow pencil to fill in the areas with light, quick strokes.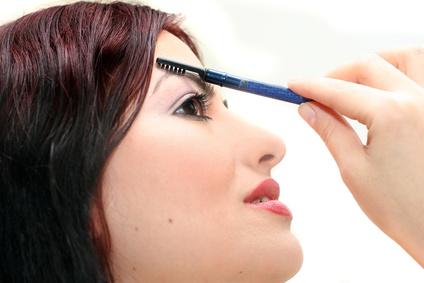 * To get a natural and more defined look, you can brush your brows with a brow brush dipped in brow powder in upward and outward strokes.
* It is important to use the correct shade for your brows. Fair women can use blonde shades while olive colored women should choose tawny or brown. Dark African-American women can use gray shades.
* To add volume to your brows, use a stiff, slanted brush to apply eye shadow in short gentle strokes.
* In case, you have over tweezed certain brow area, try to fill the patch using brow shadow, applying in the direction of the hair growth.
* Eye shadow gives more natural look to your brows than an eyebrow pencil!
* Brow shade should be about two shades lighter than hair color for olive or dark skinned women and two shades darker than hair color blondes or women with grey hair.
Disclaimer:
All content included on this TeluguOne.com Portal including text, graphics, images, videos and audio clips, is the property of ObjectOne Information Systems Ltd. or our associates, and protected by copyright laws. The collection, arrangement and assembly of all content on this portal/ related channels is the exclusive property of ObjectOne Information Systems Ltd. or our associates and protected copyright laws.
You may not copy, reproduce, distribute, publish, display, perform, modify, create derivative works, transmit, or in any other way exploit any part of copyrighted material without permission from ObjectOne Information Systems Ltd or our associates.