Bangle Trends for Dussera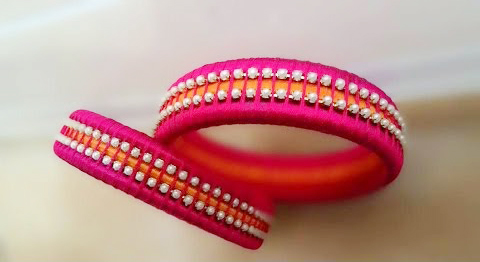 The auspicious Ten days of Dussera, Bathukamma and Dandiya shake up this festive season with happiness, savories, gold, glam and glitter....wherever you see, every market, every store is busy with people rushing to purchase dresses for every family member...and the trends and options changing for every season, there's so much to explore in the market. Keeping the Men and the Boys aside, the time is just not enough to finish buying all the matchings for Ladies and Girls, starting from matching hair bands to 'dont-miss-the bangles'....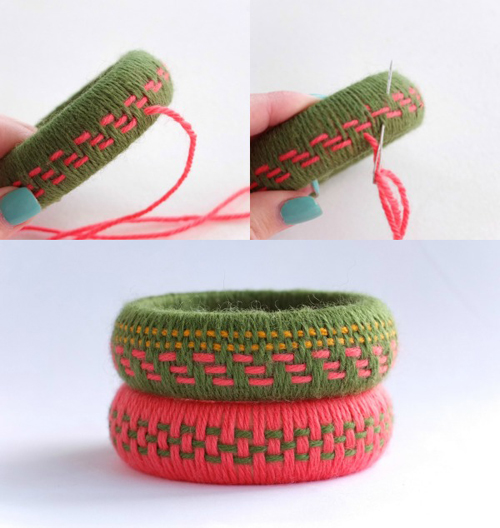 Bangles have changed numerous trends from glass to terracota, to wood, to plastic and now to silk woven bangles....these silk ones are definitely not brand new, they existed 15-20years ago but looks like they were unrecognised or never in news due to the fashion industry and media on the low. But with pinterest and online shopping on the boom, every new trend is everywhere !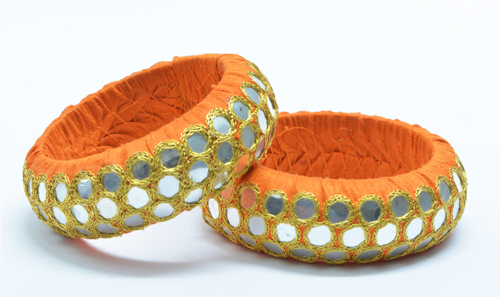 The most embellished, the stone studded, the mirror work, ones with beads and pearls woven in them and such. Some places even offer customised designs and deliver the product in a couple weeks of days and in sizes for even the tiny hands and in custom colors for a bride and the ladies' multicolor dresses and sarees. There are even many tutorials on the web teaching how to weave a silk thread bangle. This art is not stuck with bangles only, we can find even earrings and necklaces appearing into the limelight. Have you tried a pair for yourself!?
-Prathyusha